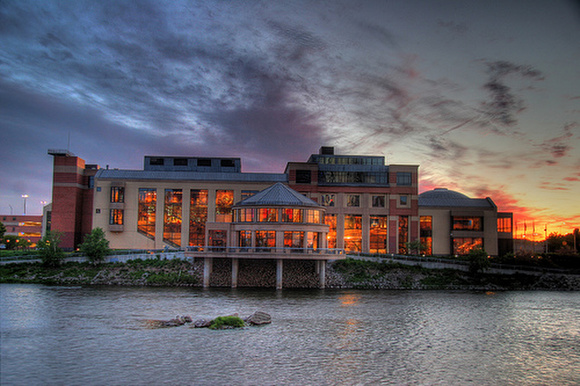 Photo courtesy of Rapid Growth Media
The Grand Rapids Public Museum is an institution that has long been serving the West Michigan area providing unique exhibits and an education on the history of Kent County and beyond. The museum is excited to announce that it will be opening two new exhibits this fall, Expedition: Dinosaur and Toys! Find out more about these new developments and what you can expect when visiting the museum later this year.
The Expedition Dinosaur exhibit opens on October 14 and will be on display until spring of 2019. Two special events will be held to the celebrate Dinosaur's opening including Breakfast with the Dinos and Expedition Dinosaur Opening Party, both of which will be held at the museum on Saturday, October 13. More details and tickets are available at the following link: grpm.org/Dinos .
Photo courtesy of Grand Rapids Public Museum
The exhibit will be an educational experience for visitors of every age and will include life-size animatronic dinosaurs which can be controlled by visitors, and other interactive activities.
Toys! opens on October 27. This is an interactive exhibit which will feature toys through the generations, offering a nostalgic view and sparking creativity for future developments. The Toys! Exhibit will kick off with a members-only preview party that will take place from 8-10AM on the morning of the 27th. Members who are interested can RSVP at the following link:  grpm.org/Toys
Photo courtesy of Grand Rapids Public Museum
The Grand Rapids Public Museum has been a great resource for residents in the West Michigan area for many years. It is exciting to see how they continue to evolve; offering something new to visitors on a regular basis. These two new exhibits are no exception and promise to be a great addition to the museum's diverse displays.